Dr. Jared Zeff Honored as Living Legend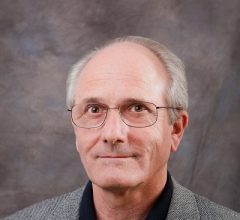 The National University of Natural Medicine (NUNM) and the Oregon Association of Naturopathic Physicians selected Dr. Jared Zeff to be honored with the naturopathic medicine's prestigious Living Legend award on December 1, 2018 for his:
Demonstrated leadership, commitment to excellence and outstanding contributions to the advancement of natural medicine in the state of Oregon.
Dr. Zeff has a long list of accomplishments. In addition to teaching and clinical practice, Zeff is:
Founder of the Institute for Advanced Studies in the Healing Arts in Portland Oregon
Founder of the Naturopathic Cancer Conference
Chairman of the Foundations of Naturopathic Medicine Int'l Education Project
Senior editor for the Foundations of Naturopathic Medicine Textbook Project
Dr. Zeff has a vast list of publications, including pieces in the Journal of Naturopathic Medicine and The Textbook of Natural Medicine.
In 1989, the American Association of Naturopathic Physicians presented him with the "Naturopathic Physician of the Year" award in recognition of his significant advances in naturopathic medical theory. In 2002 he received the Lifetime Achievement Award from the Northwest Naturopathic Physicians Association, and was the recipient of the NUNM Naturopathic Physician "Hall of Fame" award in 2011 and 2012.
OANP Board President Carrie Baldwin-Sayre acknowledged Dr. Zeff's years of service to naturopathic medicine. "Dr. Zeff's dedication to the naturopathic community is evident through his teaching and involvement in all levels, and truly models the best of our profession. We honor his time, effort and devotion to naturopathic medicine."
[This article is an excerpt. VIEW FULL ARTICLE]